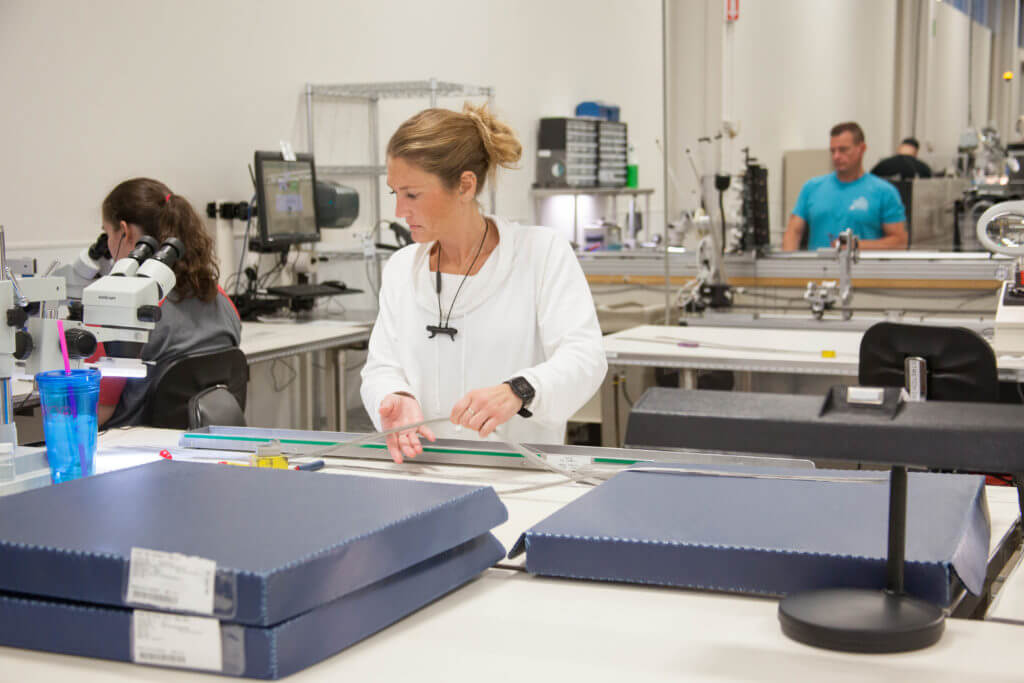 Motion Dynamics Corporation has been recognized as a 2021 Detroit Free Press Top Workplace. Top Workplaces spotlights organizations that have both strong connections with their employees and a strong culture of success. 
"This award is one of the highlights of my career," says Motion Dynamics president Chris Witham. "This award is one of the highlights of my career. Our focus as a company is to create amazing products for our customers, while also creating an amazing place for our team to come to work every day. Because this award is based on feedback from all of our employees, it shows that we are accomplishing our goal. Congratulations to every single person on our team. Be proud!"
The Detroit Free Press Top Workplaces are determined by the Workplace Survey, where employees rank statements across four "imperatives" related to company culture: Align, which deals with company values and direction; Connect, which considers how well the employee feels valued by the company and connected to their co-workers; Coach, which asks employees their feelings about their managers; and Performance, which focuses on execution, open-mindedness, and innovation. Employees are also asked their thoughts about The Basics (pay, benefits, etc.), Leadership (confidence in company leaders), and Engagement (productivity, retention, and recruitment). Scoring well across all of the Workplace Survey themes indicates that Motion Dynamics is a healthy company with engaged employees and good business results.
Company leadership is proud of the company's culture, which is as unique as the solutions they provide.
The culture at Motion Dynamics is rooted in innovation and collaboration. Innovative thought from employees allows the company to push the boundaries of what can be done, particularly in manufacturing wire components for medical devices, and allows Motion Dynamics to be a leader in developing some of the most important creative breakthroughs in the field.
Equally as important to the culture is a collaborative team environment. Employees report they make friends at work and feel like everyone is consistently working together toward the same goal. A culture of employee support is also fostered by leadership and management. As one employee reported, "Motion Dynamics gives me the freedom to take on projects without micromanaging me, but I know I have someone to lean on and provide support as necessary. I've had the opportunity to make an impact right away – my efforts have been seen and appreciated immediately."
Motion Dynamics Corporation manufactures custom micro springs, medical coils, and wire components that solve our customers' problems in the shortest possible time, no matter how complex or seemingly impossible. We are also experts in laser welding and guidewires and specialize in the design, production and assembly of high quality wire components for medical device applications. We do all this from our 73,000 sq. ft. custom-designed headquarters located in Fruitport, Michigan.
If you or someone you know is interested in a career at Motion Dynamics, please visit our online Careers page.